550 INDY® LXT NORTHSTAR EDITION
Share the Legendary Indy Ride
Fra NOK 106,900.00 inkl. moms
* Avbildede maskiner kan være i en utførelse og/eller med tilbehør som ikke er tilgjengelig i Norge.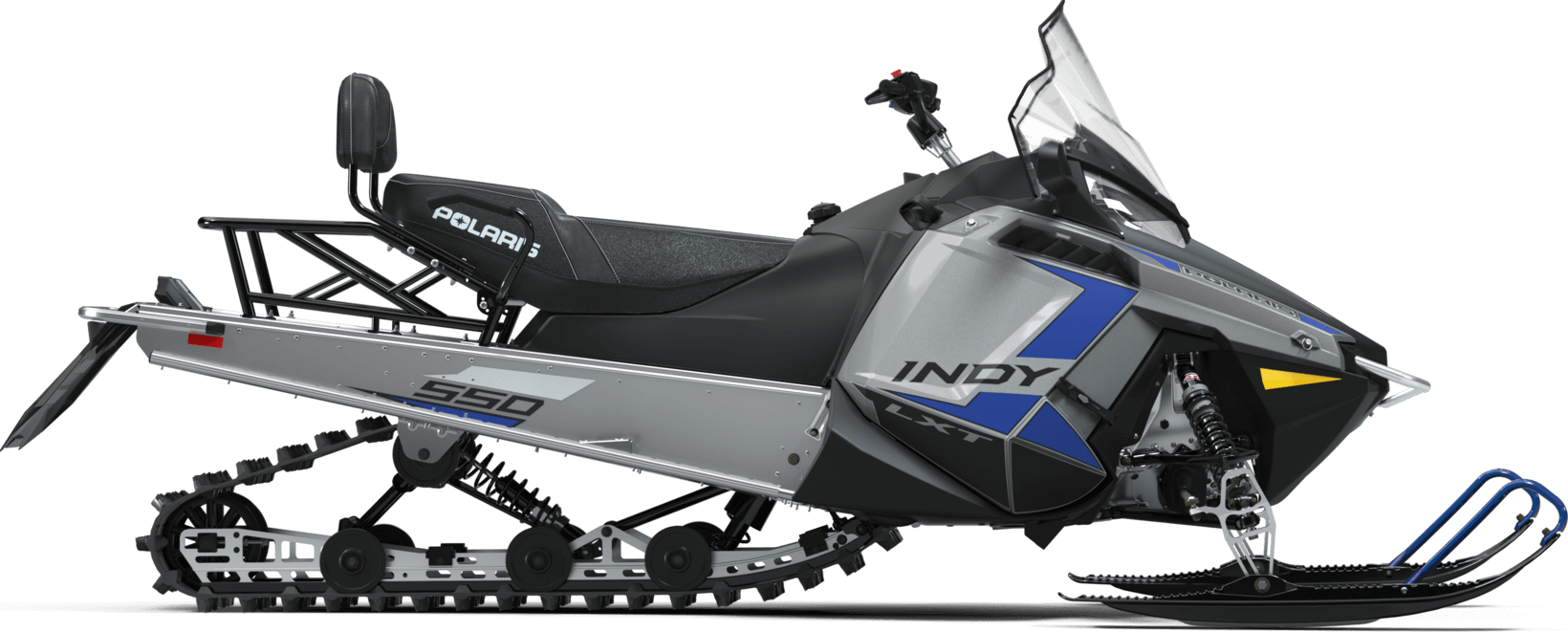 Legendarisk ytelse
PRO-RIDE Chassis

PRO-RIDE chassiset på INDY LXT er stivt for presis og enkel håndtering, noe som gjør det til et ideelt valg for den som ønsker en særdeles lettkjørt scooter.

"Coil-over" demping bak

Designet for å flyte bedre i dyp snø samt også å prestere bra i løypa. Ved å fjerne torsjonsfjærene og å redesigne dreiemomentarmene, har en endt med en løsning som veier mindre og presterer bedre.
Proven Value
550 Fan Engine

The proven, durable, fan-cooled 550 snowmobile engine provides reliable performance at a great value.

CVTech PowerBloc50 / Invance Clutching

All INDY models that feature the 550 Fan Engine use the CVTech PowerBloc50 drive clutch paired with the Invance driven clutch. This clutching delivers smooth engagement, enhanced low-speed drivability and quieter operation. These durable clutches have a maintenance-free design and are easy to tune while installed on the sled.

Electric Start

Start your sled with the turn of a key. Nothing beats the ease and convenience of electric start.
Bare moro
Lighter Weight

The INDY LXT is 75 lbs. lighter with the PRO-RIDE chassis.

Cargo Rack and Seat

Whether you are riding 2-up with a passenger or solo, enjoy the convenience of the large cargo area - which can accommodate a 5 gallon pail. The INDY LXT features a fixed backrest and passenger hand grips for added comfort and security.

Handlebar and Steering Post Angle

The INDY LXT design has a 15 degree flatter steering post angle developed for sit-down and standup riding comfort and flexibility.